QLEAR's platform provides an easy way to access all your building's metrics and intelligence. As an integrated indoor environmental quality (IEQ) management system, data is collected, organized, and analyzed in real-time from air, electricity and other readily available monitors or sensors. By adding intelligence and analytics, QLEAR allows you to better understand your indoor data, so you can make informed decisions to create healthy, sustainable spaces with impact ranging from higher staff retention to improved customer acquisition.
QLEAR is a RESET™ Accredited Data Provider.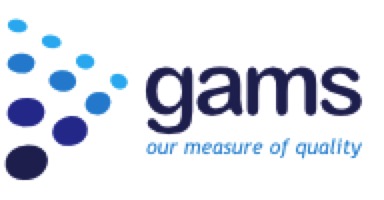 https://www.measureofquality.com
gams is a smart indoor environment quality (IEQ) monitoring and management platform that ensures data driven decision making for your indoor environment. Getting you from data to knowledge to action, gams platform gathers measurement from sensors ( air, filtration, HVAC, energy and more ), provides real-time data and drives ad hoc analysis, anytime, anywhere, on the go or in your office. Reports and alerts are automatically generated to your requirements, empowering you to make the right decisions. All your spaces are managed on one dashboard. Turning data into agile building management, our proprietary environment forecasting engine brings unrivaled smart automation to your buildings.
gams is a RESET™ Accredited Data Provider.
https://ourair.mann-hummel.com/
OurAir Digital Platform is based on a KNOW, IMPROVE and MANAGE approach, where we provide healthy air solutions for indoor spaces combining cutting-edge digital innovation, world-leading filtration expertise, engineering innovation and a deep commitment to the well-being of our customers.
Our cloud-based digital platform provides an in-depth dashboard, giving an overview of your real-time indoor and outdoor air quality data and device performance, and working seamlessly with the OurAir range of air quality monitors. It continuously optimises your indoor air quality performance through advanced data analytics and smart algorithm control. In addition, our system enables predictive maintenance where you are able to proactively take preventive measures through our notification system, even on-the-go, through the OurAir App. This empowers you to make timely, informed decisions, creating healthier and greener spaces.
OurAir Digital Platform is a RESET™ Accredited Data Provider.
If you are interested in becoming a RESET™ Accredited Data Provider, please contact us.