BEE Sense seamlessly collects, organizes, and analyzes air, energy, and water data in real-time. Our cloud-based, ESG reporting tool not only focuses on indoor and outdoor air quality but also integrates electricity, gas, water consumption, water quality, and sound levels. We are a hardware-agnostic platform that can conduct carbon footprint analyses on Scope 1 and Scope 2 greenhouse gas emissions, from single projects to entire portfolios. BEE Sense is the first building monitoring system to be fully integrated with USGBC's Arc platform for the transmission of energy, water, and air quality data that can be used for LEED O+M Certification.
Link to Website
Supported RESET Standards
BEE Sense currently supports the following RESET Standards:
RESET Air

RESET Energy

RESET Water
Features
- Portfolio Management, Analysis, and KPI Benchmarking - Flexible Data Visualization & Calculations - Measure, Verify, and Audit - ESG Compliance & Carbon Footprinting - Machine-Learning Analytics - ARC Integration for LEED Certification & WELL Air Compliance - RESET Viral Index - Cost-Saving Identification & Tariff Diagnostics - Automated Custom Reporting - Tailored Alerts & Notifications - Modular Functionality with Open API Integration - Utility Bill Management
Screenshots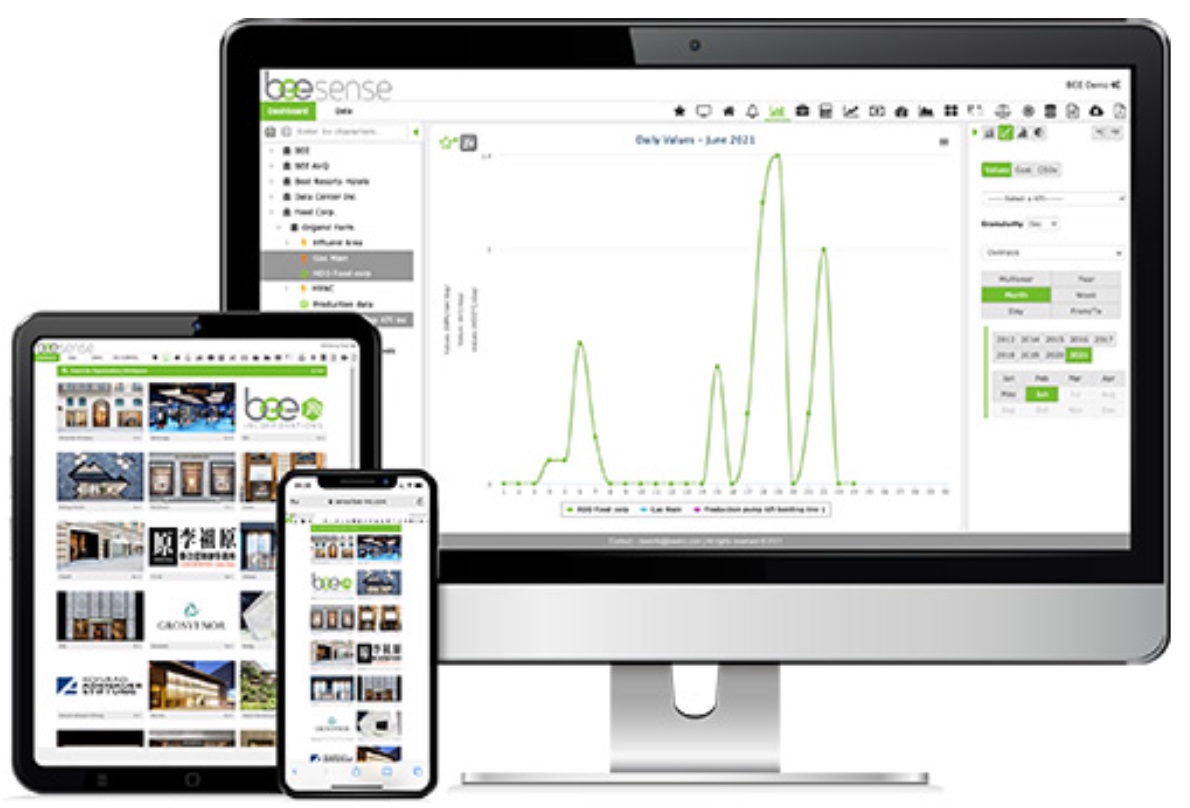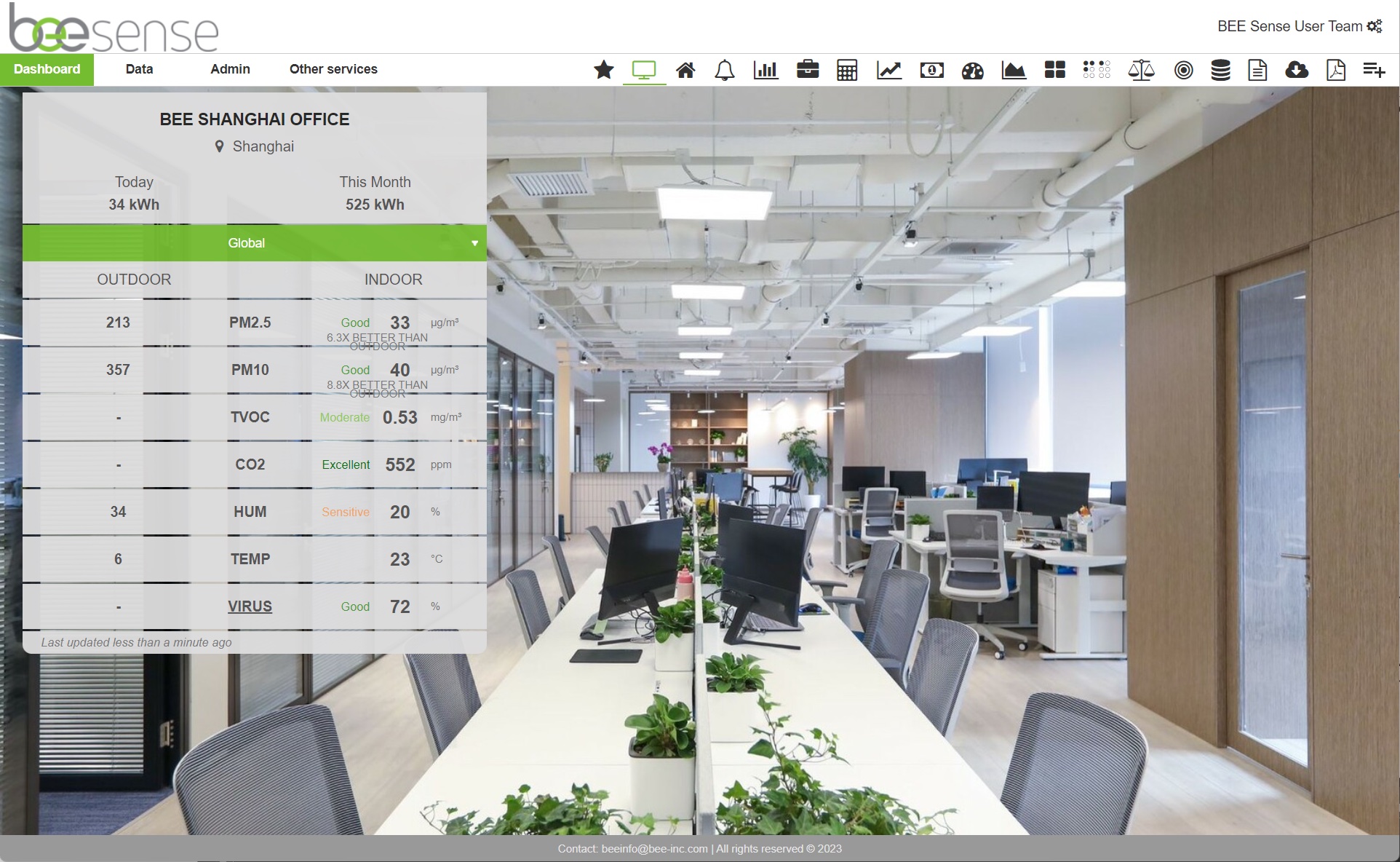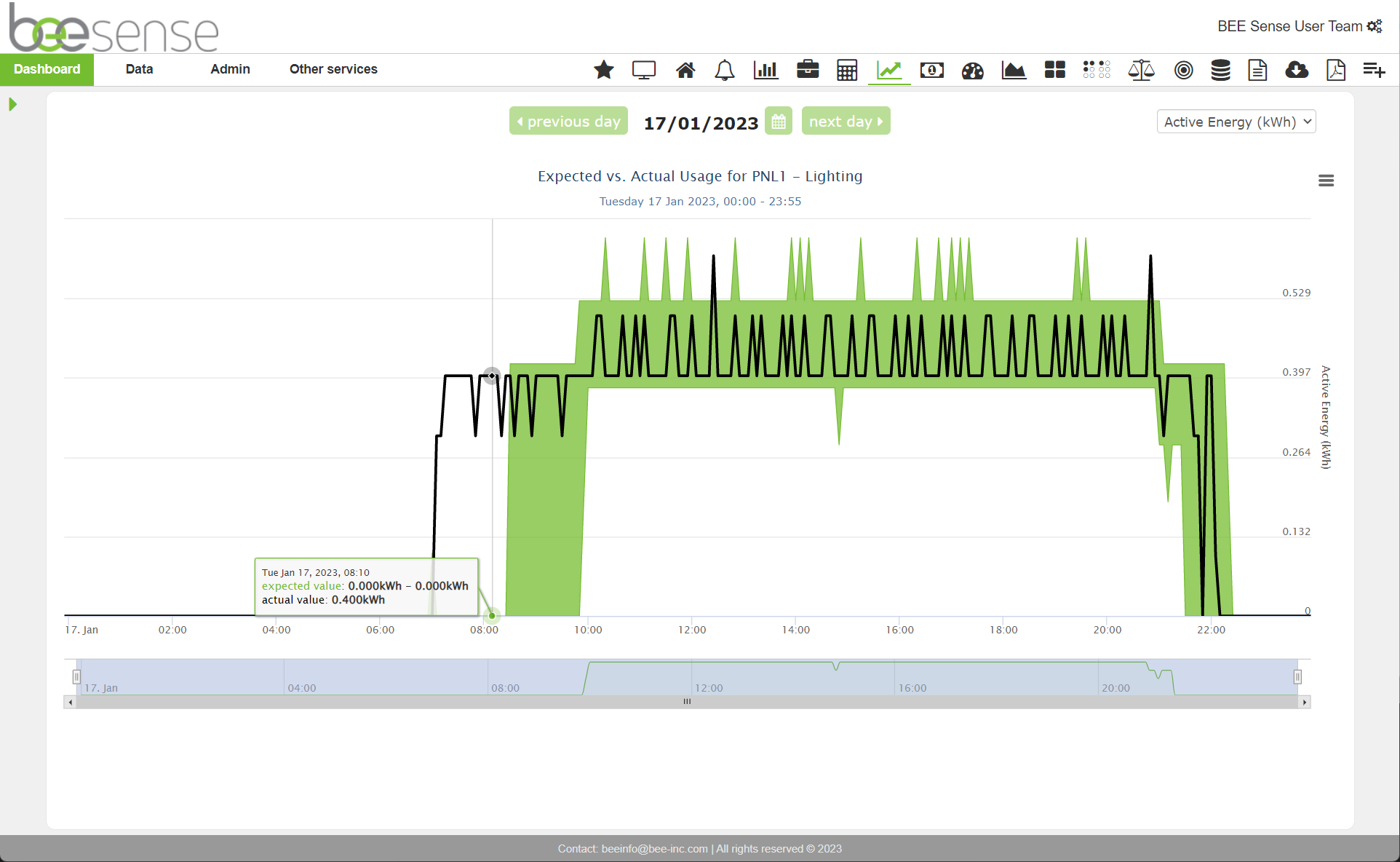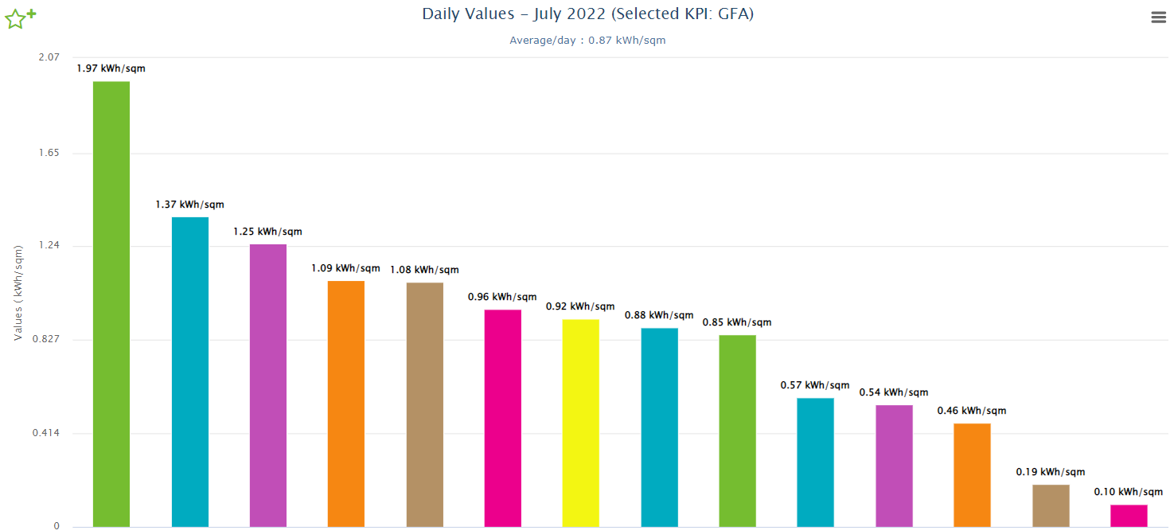 Active Markets
BEE Sense is currently available in the following markets:
Australia
China
European Union
Hong Kong
United States
Worldwide
Supported RESET Air Accredited Monitors
BEE Sense currently supports the following RESET Air Accredited Monitors:
Company Information
BEE Incorporations --------- BEE Incorporations has been delivering Conscious Engineering solutions to enable green and healthy indoor spaces globally since 2009. As a consultancy specialized in the coupling of technology and engineering, BEE supports clients on all aspects of building design, construction, renovation, and operation. We provide a range of services such as certifications, wellness advisory, smart building solutions, cloud-based monitoring, performance testing, and green materials solutions. BEE is committed to a circular economy, and its standards and frameworks measure and meet specific criteria that both unlock and support the ESG (environmental, social, governance) needs of clients. From addressing climate change through carbon neutral solutions to creating new benchmarks for health & safety, our approach uses processes that are regenerative by design. BEE has offices throughout the world and has successfully completed projects over 40 countries. The firm works across all sectors and our client portfolio ranges from retail, hospitality, and commercial, to mixed-use developments.
Contact Information
Alessandro Bisagni (Founder & President) Rocky Shi (Project Manager) beeinfo@bee-inc.com
RESET Projects
The following RESET Projects uses BEE Sense as their data provider:
Accreditation Date
2023-02-01