Akila is a cloud based, digital twin solution that links your physical building and all its assets, systems, and operations into a centralized platform. We create 3D digital twins with BIM, and then bring them to life with data collected by IoT, API integration, and local data servers. Data is then sent to the cloud and visualized in the platform with powerful dashboarding and analytics. Akila SUITES expand functionality into different operational sectors such as: energy, environmental management, maintenance management, and facility management. Akila also offers a specialized ESG SUITE which aggregates data from the platform to assist with reporting on a variety of standards and frameworks.
Link to Website
Supported RESET Standards
Akila currently supports the following RESET Standards:
RESET Waste
Features
- Digital twin development - Real-time data monitoring - Simulation - API integration - BI report building - Alerts & notifications - SOP tracking
Screenshots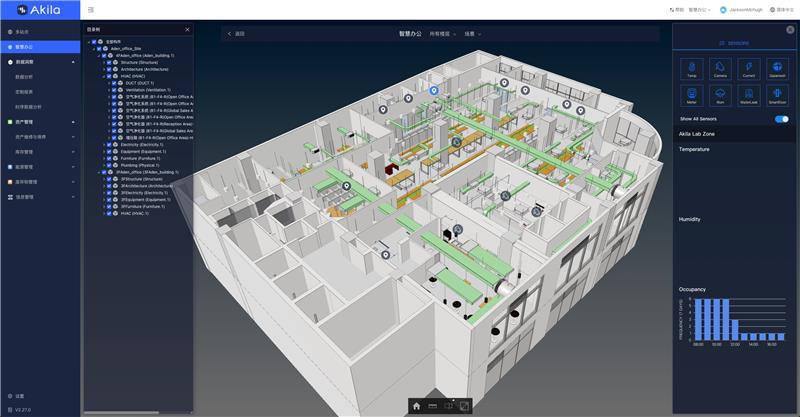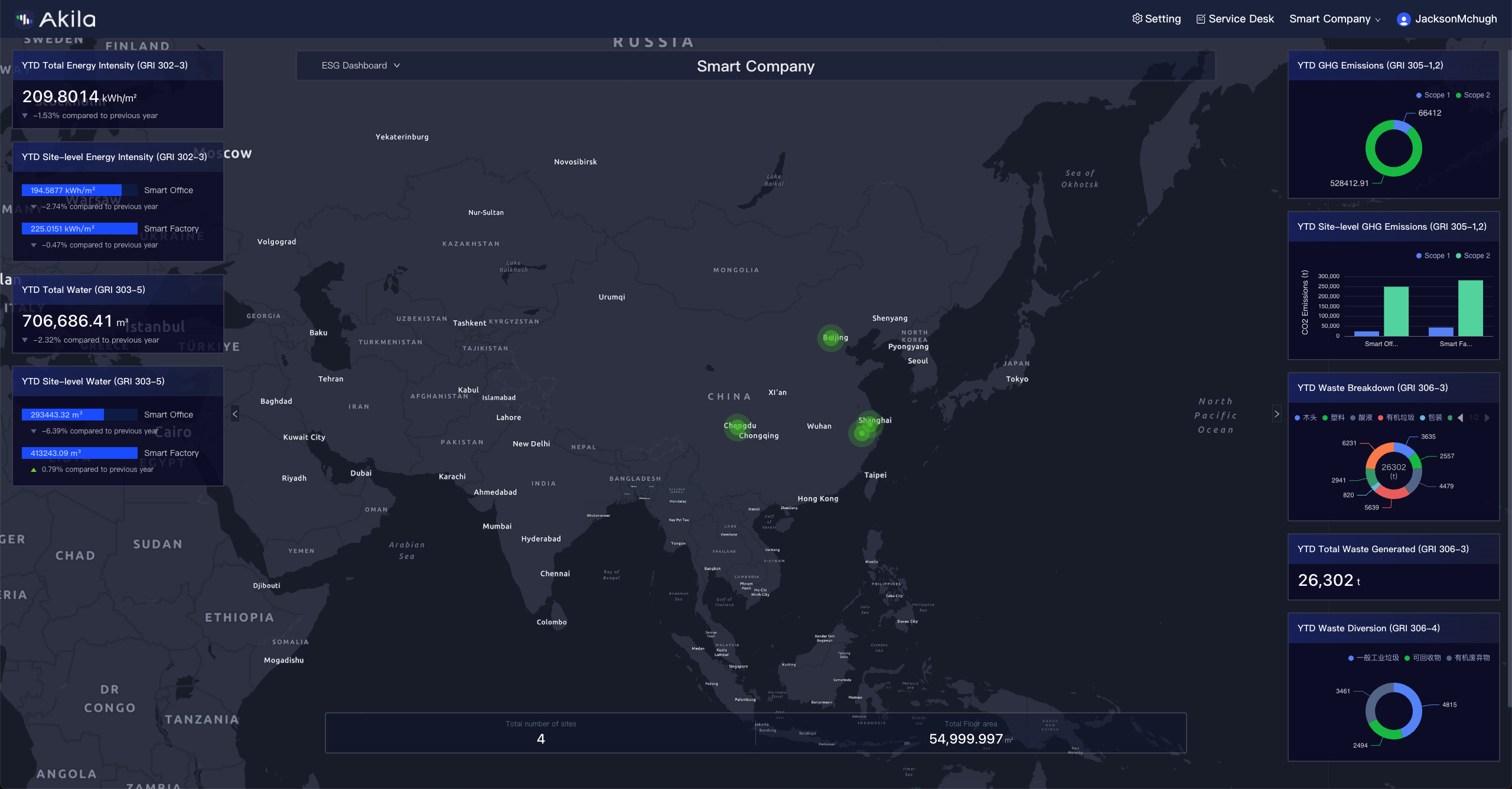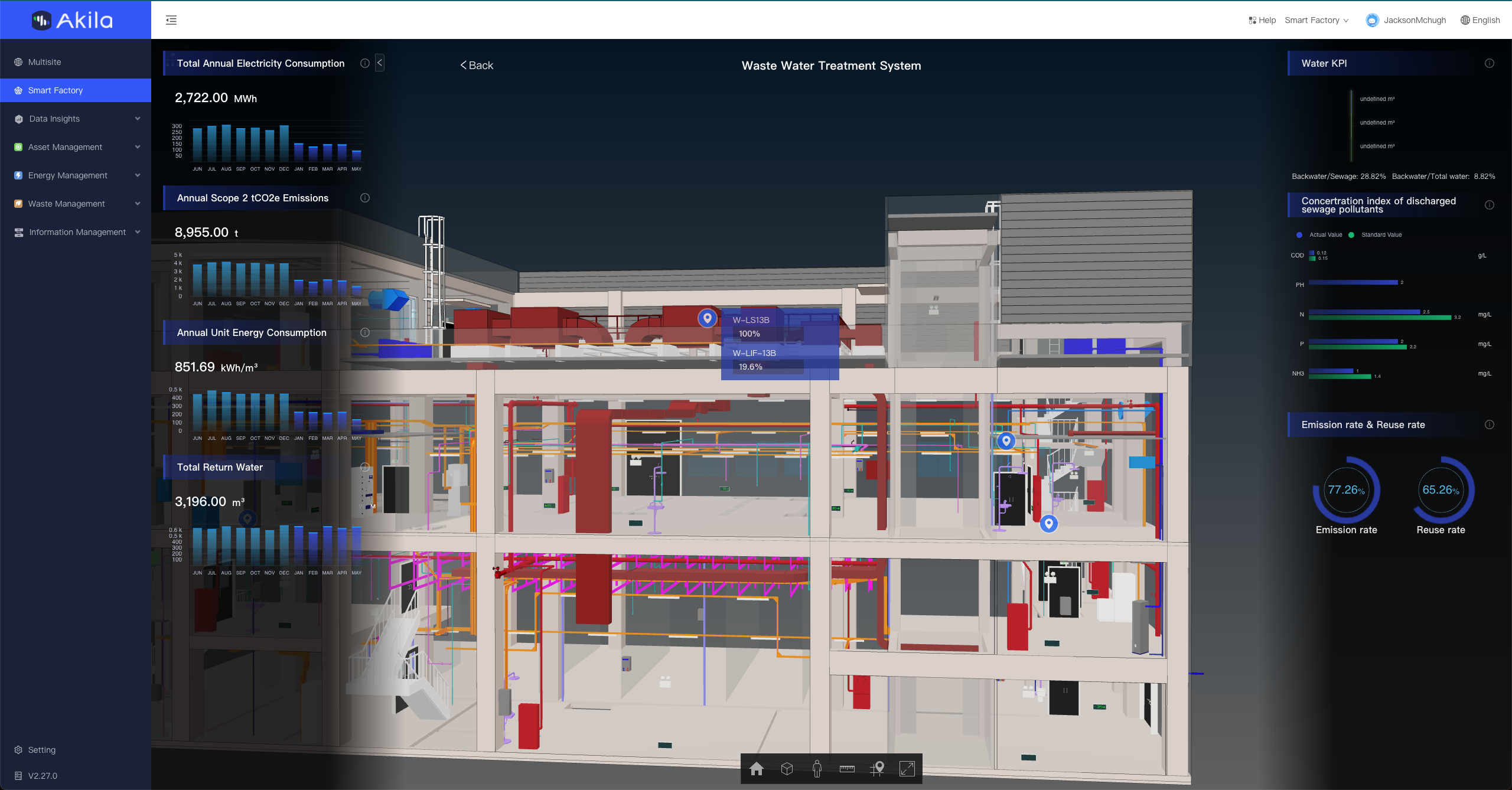 Active Markets
Akila is currently available in the following markets:
China
France
India
Indonesia
Japan
Singapore
United States
Vietnam
MSRP
Akila offers flexible pricing charged per indicator based on client needs.
Company Information
AKILA INFORMATION SYSTEMS PTE. LIMITED Akila is a digital twin SaaS solutions and digital engineering services provider for the built environment. We are driven to help organizations set a road map to reach net-zero emissions and improve their ESG performance by digitalizing, visualizing, and optimizing the assets and operations in their facilities. Since 2021, Akila has grown to a team of nearly 100 people across Asia, Europe, and North America and we are continuing to grow. Our clients span across many different industries and property types, from retail to hospitals, and factories to office towers. We're on a mission to decarbonize the built environment through digitalization.
Contact Information
For any questions, please reach out to us at inquiries@akila3d.com or visit our website www.akila3d.com/contact/
Accreditation Date
2023-04-01