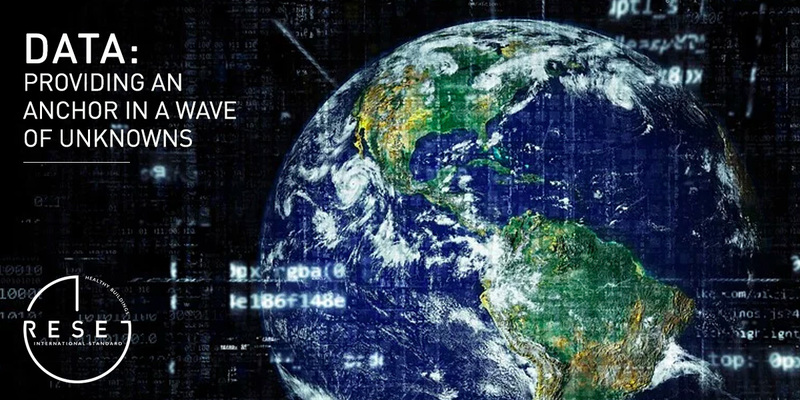 Data. It's "what we do" here at RESET.
Data that can be collected and shared and properly communicated, data that can be analyzed and cross-checked, data that can be qualified and quantified for the purpose of learning, improving, evolving. Data, and the ability to critically cut through it for a greater purpose is what the team at RESET has dedicated nearly a decades-worth of time, energy and passion to. And now, as we grapple with a type of chaos that has come in the form of an invisible villain, it has never been more important for us to lean on data as a means to guide us through the quagmire of today's pandemic and, more importantly, shape a new future.
In late January of this year, when the very first cases of CoVid-19 were diagnosed from SARS-CoV-2 in China, our home office in Shanghai experienced the stress and fear. The ever-increasing state of alarm, shutdowns, the quarantines that Europe and the USA are now facing, were first felt by our team in China. Since then, the RESET team and our network of experts have been deep in the trenches. Fielding questions ranging from how to monitor indoor air quality, what recommendations to follow, what advice to believe and what to dismiss, and it has kept our team in high demand. It is a gross understatement to say "we've been busy", but this is our wheelhouse; air quality and building data - it's what we do.
Rooted in our philosophy and passed on to our trusted Accredited Professionals, Auditors, Senior Fellows, Accredited Data Providers and Accredited Monitor Manufacturers, the importance of data is paramount. Without it, robust critiques cannot be exercised, comparatives rendered meaningless and key findings that are revealed in historical evidence lost.
Data underpins the very foundation of the RESET Standard and points to operational performance as the key metric by which we measure success. By empowering a global network of architects, designers, building owners, operators, tenants and occupants alike to lean on this ability to "dig into data", RESET project teams are demonstrating how understanding data is leading us to a more highly evolved version of our built world and giving us guidance when we need it the most.
Leading this charge are several project teams with exemplary RESET Certified projects that are currently able to leverage live data as collected according to the RESET Standard to help inform building operations and maintenance. Some of them include:
So what can you do? Where can you start?
Start with our free foundational training videos. And if you are already in the midst of a fit-out project or intend to begin one soon as the situation gets back to normal remember that RESET Air interior certification fees have a new structure - offering reduced rates for all project teams pursuing healthy building goals via certification for RESET Air for Commercial Interiors.
In a time of immense uncertainty, fraught with conflicting messages and unknowns, the RESET Standard and RESET Certified projects can help by providing an anchor in the proverbial storm.
Because when so many variables are unbound and fluid, data has the ability to provide a steady base from which we can build a better future.