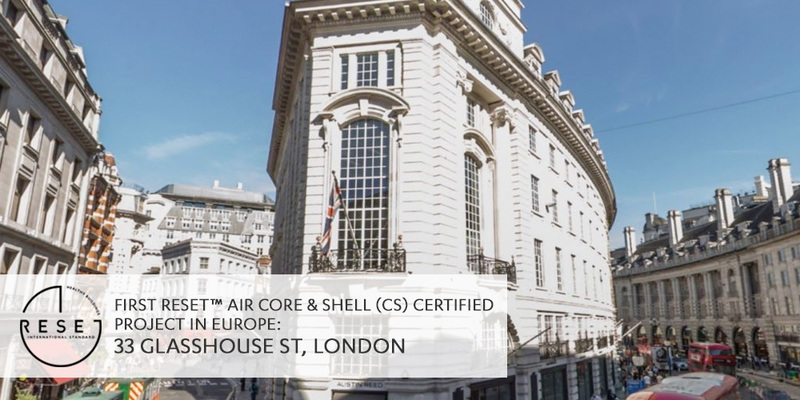 **The article was originally published by Carbon Credentials and available at this link.**

33 Glasshouse St, the office space above 100 Regent Street, has become the first Certified RESET™ Air Core & Shell (CS) certified project in Europe and the third globally. The project is a collaboration with Hermes Investment Management, JLL, and Carbon Credentials, to certify the ongoing indoor air quality to an international standard.
33 Glasshouse St consists of office space above 100 Regent Street, on the north side of John Nash's iconic curve, just north of Piccadilly Circus. The buildings underwent a major refurbishment in 2015-16 redeveloping the entire office core, including new central plant. The offices notably sit above an area of continuous high traffic density in a zone which is often perceived as having an elevated level of local pollution. This made the site an ideal location to pilot RESET as an engagement tool with building occupiers.
RESET™ Air CS certification requires tracking and communicating the health performance of buildings using real-time data monitoring. This helps owners attract better tenants, maintain asset value, and reduce the potential liability associated with underperforming buildings.
"This certification demonstrates Hermes' holistic approach to active property management where the ongoing monitoring ensures a quality environment for our occupiers. We are proud to lead the market in being the first in Europe to be able to use this certification to demonstrate our commitment to wellbeing," says Chris Taylor, Head of Private Markets, Hermes Investment Management.
RESET ensures that the air provided by the central plant to occupiers of the site meets high performance standards. It does this by monitoring and reporting levels of particulate matter (PM2.5), carbon dioxide (CO2), and volatile organic compounds (VOCs) in the outdoor air and comparing these to the supply air from the central plant, ensuring they are at a sufficient level as to not affect human health and wellbeing or potentially productivity.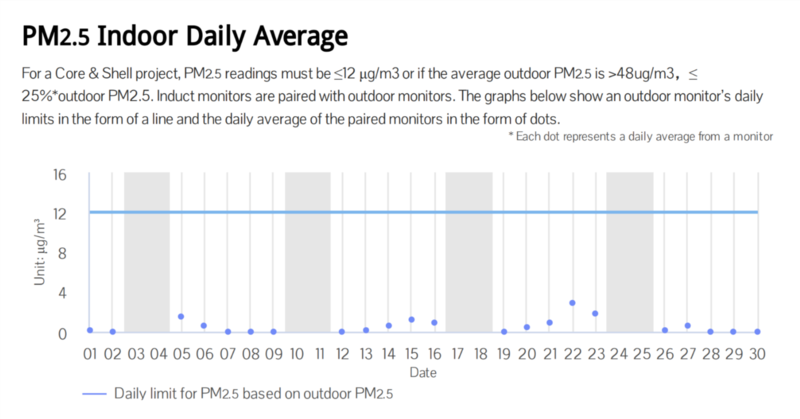 Chart: Particulates data from the November RESET Data Audit report. Sitting above Regent Street particulates were an area of interest when the project was first undertaken.
Sitting above Regent Street, particulates were an area of interest when the project was first undertaken. To maintain RESET Air CS certification, the air is actively monitored with samples taken every 15 minutes. This data is analysed by Carbon Credentials' ADAPt data platform with alarms sent if any issues are detected so that facilities managers can respond quickly.
According to Tim Hutchen, Director – Property & Asset Management, JLL, "RESET offers us the ability not just to demonstrate that we are undertaking air quality monitoring, but to benchmark the quality level it is sustained at. While much of the market may audit air quality, far fewer will be able to show compliance with benchmarks. This is a really exciting initiative and we are delighted to have achieved this."






What RESET means for Hermes Investment Management
RESET Air CS certification works in conjunction with Carbon Credentials' Collaborative Asset Performance Programme (CAPP) where settings and controls in the Building Management System (BMS) are actively monitored, making this landmark office space one of the smartest buildings in London.
RESET certification has been prescribed as Best Practice in Hermes Investment Management's "Development and Refurbishment Sustainability requirements" since 2016. It is a part of a wider programme of innovative but practical health and wellbeing collaborations within the portfolio, including a programme with JLL and Carbon Credentials using wellbeing programmes to increase occupier engagement at four other multi-tenanted sites.
"Indoor Air Quality is a complicated issue in buildings and it can be challenging to provide excellent conditions for occupants. RESET provides active monitoring of the performance of indoor air quality and verifying to best practice, making sure that tenant areas are healthy spaces. In commissioning the first RESET Air CS project in Europe, Hermes Investment Management continues to demonstrate pragmatic leadership in sustainability in commercial real estate. We are proud to be able to support this project and collaborate with JLL to achieve this standard," says Paul Lewis, CEO, Carbon Credentials.
With an increasing focus on healthier work environments, RESET provides a certification which is operational and demonstrates quality management in buildings using real-time data on an ongoing basis. For this reason, Carbon Credentials has invested in becoming RESET Cloud compliant with the ability to deliver the sensor and communications hardware, performance analytics, public dashboards and engagement services to make indoor air quality and wellbeing a successful part of our data enabled building performance programmes.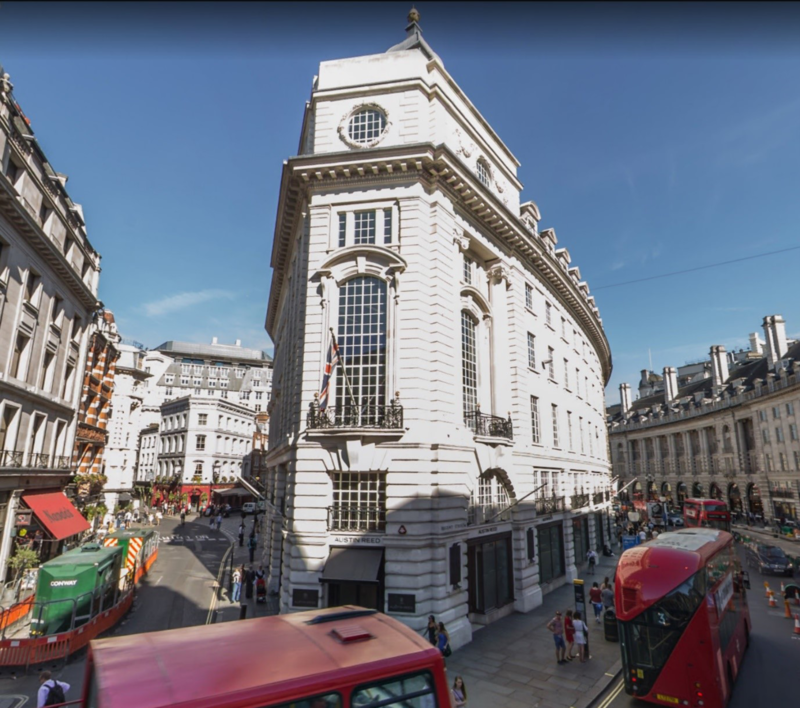 ---
About RESET Air
RESET™ Air is the world's first sensor-based, performance-driven building certification program where indoor air quality is monitored and measured in real-time. Buildings and/or spaces are required to consistently maintain healthy indoor air quality at all times, as defined by the Standard. RESET™ Air is comprised of comprehensive standards for hardware or sensor performance, installation, maintenance and data communication.
For more information visit the RESET website at https://reset.build/
About Carbon Credentials
Carbon Credentials provides expert consultancy, advice and support to help clients meet their objectives, through an insightful data-driven approach. The company further helps clients improve energy performance, leverage data, ensure compliance, achieve and prove compliance with their organisation's carbon reduction commitments.
For more information about how Carbon Credentials can provide wellbeing services including active indoor air quality monitoring in line with the RESET standard with a route to certification, please contact info@carboncredentials.com.