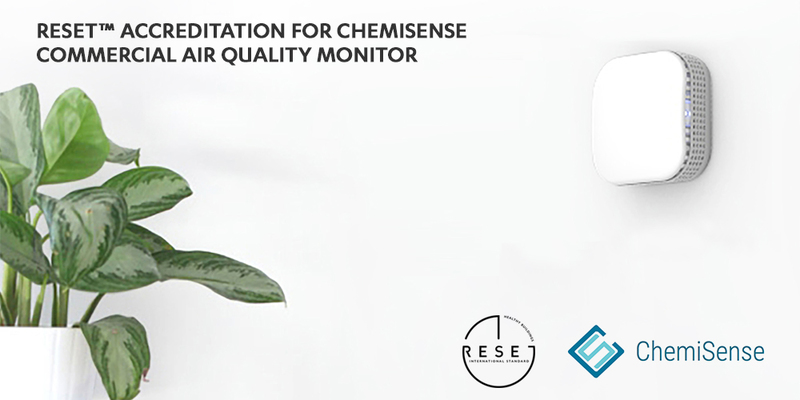 ChemiSense, the company behind the world's first personal, wearable air quality monitor (link), has received the RESET accreditation for their commercial monitor, CS-001. With this accreditation the ChemiSense CS-001 may be used for projects pursuing RESET, WELL and other building certifications.

The multi-parameter monitor is RESET accredited to measure PM2.5, TVOC, CO2, temperature, and humidity.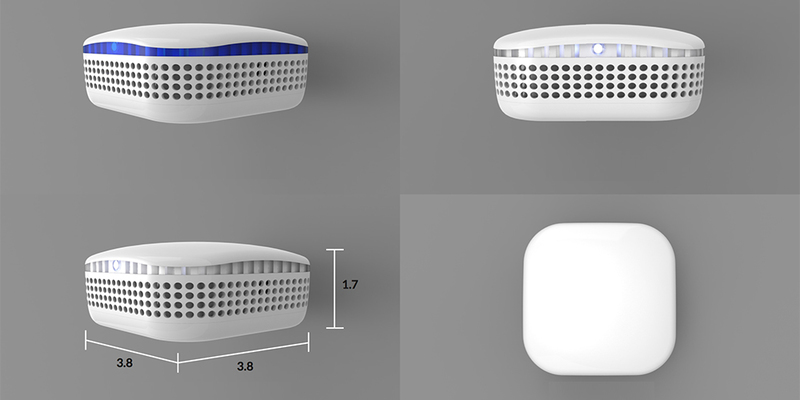 ---
About ChemiSense
ChemiSense Inc. provides air quality monitoring solutions for industrial, commercial, and residential markets. It offers chemical and particle sensor technologies, and software that provides real-time air quality data, past and current trends, and alerts. The company provides its products for homes and buildings, hospitals and nursing homes, oil and gas, data centers, vehicles, and wearable and mobile sensing applications.
ChemiSense Inc. was incorporated in 2014 and is based in Berkeley, California. It is devoted to helping people better understand air quality in order to live healthier, save energy, and protect the things that matter most.
Visit https://chemisense.co to find out more about the company.
About RESET™ Air
RESET™ Air is the world's first sensor-based, performance-driven building certification program where indoor air quality is monitored and measured in real-time. Buildings and/or spaces are required to consistently maintain healthy indoor air quality at all times, as defined by the Standard. RESET™ Air is comprised of comprehensive standards for hardware or sensor performance, installation, maintenance and data communication.