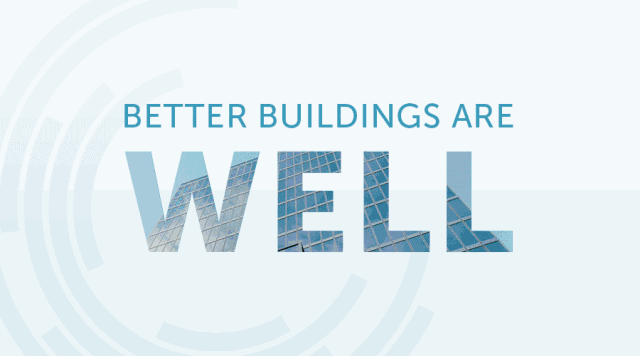 WELL and RESET Align to Make Both Certifications Easier for Project Teams
Streamlining Criteria Collaboratively Showcases Importance of Advancing Human Health through Buildings
(SHANGHAI – October 23, 2018) At a signing ceremony that took place today at Greenbuild China in Shanghai, the International WELL Building InstituteTM (IWBITM) and GIGA announced an agreement on how their certification programs will interact, streamlining the implementation process for projects everywhere and increasing awareness about the importance of air quality in buildings.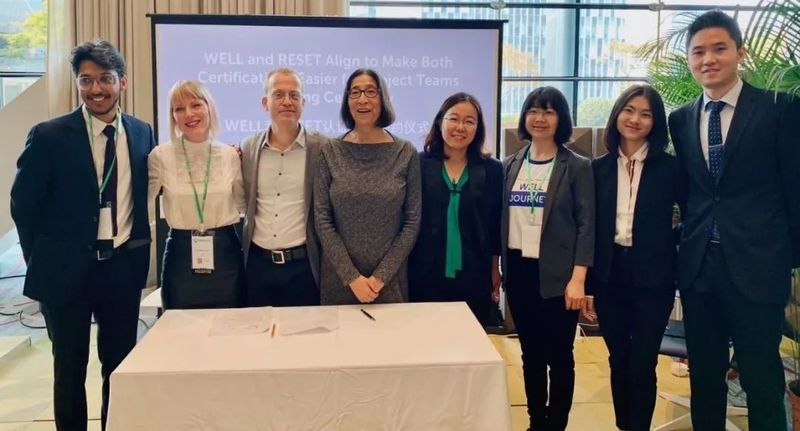 Xue Ya, President of IWBI Asia, welcomed the collaboration with RESET, citing how such interactive recognitions will bring different components of the industry together, making it easier for projects when they strive to enhance people's health and wellbeing

"This cooperative spirit is exactly what makes me so excited and optimistic for the future of architecture and design," says Anjanette Green, RESET Director, Standard Development. "Streamlining criteria between WELL and RESET™ Air for measuring, reporting and communicating air quality not only makes it easier and more efficient for project teams to bring healthier spaces into being, but it also fosters an open dialogue."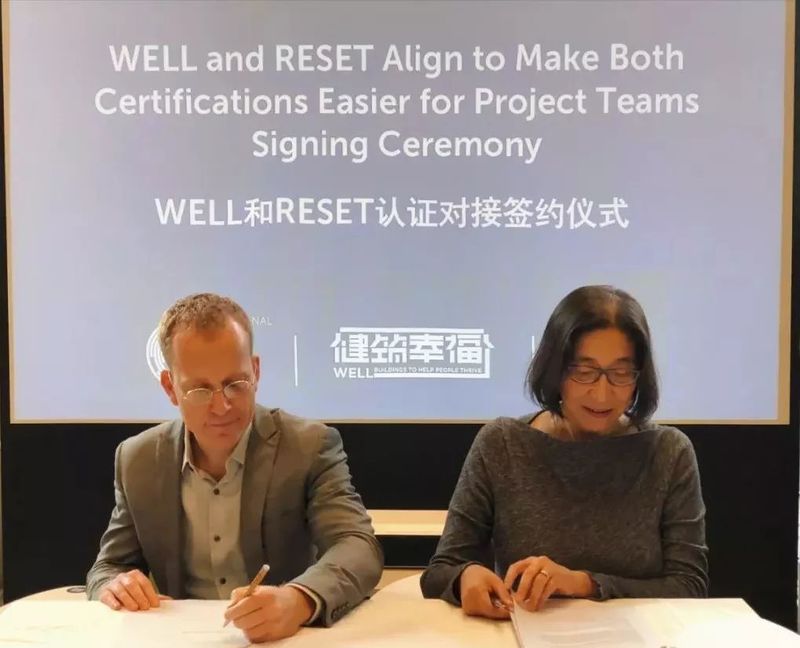 Projects using RESET™ Air version 2.0 will be able to leverage that involvement for the benefit of the following WELL v2 features within the Air concept:
Projects that have successfully passed their on-site audit as evidenced by an Approved Site Audit Checklist submitted by their RESET Air Auditor will be able use this toward the "

Monitor Fundamental Air Parameters

" part in Feature A01: Fundamental Air Quality as well as Feature A08: Air Quality Monitoring and Awareness.

Projects which have an active RESET Air certification status will be able to use this toward meeting Parts 1-3 in Feature A01: Fundamental Air Quality for recertification purposes, taking the place of the project having a performance testing agent validate compliance to this feature.

Projects having deployed a RESET Air accredited outdoor air monitor will be able to use this toward meeting the "Manage Window Use" part in Feature A07: Operable Windows.
"When we acknowledge in WELL the great accomplishments in air quality a RESET certification represents, we free projects from spending time documenting something they've already achieved, enabling them to focus on other ways to improve the human environment," said Nathan Stodola, IWBI chief engineer.
---
About IWBI and WELL
The International WELL Building InstituteTM (IWBITM) is leading the global movement to transform our buildings and communities in ways that help people thrive. The WELL v2 TM pilot is a recently launched version of its popular WELL Building Standard TM (WELL TM), along with the WELL Community Standard TM pilot, a district scale rating system that sets a new global benchmark for healthy communities. WELL is focused exclusively on the ways that buildings and communities, and everything in them, can improve our comfort, drive better choices, and generally enhance, not compromise, our health and wellness. IWBI convenes and mobilizes the wellness real estate community through management of the WELL AP™ credential, the pursuit of applicable research, the development of educational resources, and advocacy for policies that promote health and wellness everywhere. For more information about IWBI and WELL, please visit us here.
About GIGA and RESET
GIGA is an international organization that combines the development of building standards with cloud technology to increase the accessibility and impact of healthy buildings globally.
GIGA develops and administers the RESET Standard and Certification Program. RESET is first and foremost a standard for data quality, particularly as it relates to sensor and cloud technology. Find out more here.
GIGA also develops and maintains ORIGIN, the world's leading cloud-based hub of data on buildings materials. Find out more here.
Media Contact:
For Delos China: Xiaotian Wu: xiaotian.wu@wellcertified.com
For GIGA: Rebecca Best: r.best@giga.build