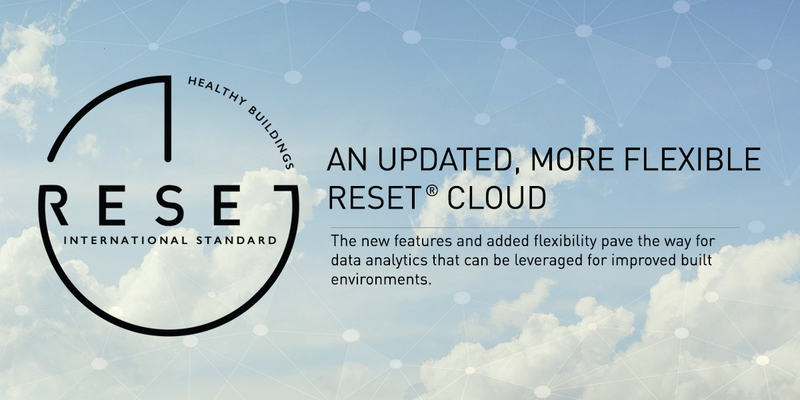 With global growth in the number of RESET projects, we have been accumulating experience and feedback for how to better manage the certification process. As a result, in April of 2020, RESET completed a comprehensive upgrade of RESET Cloud, RESET's project management platform.
RESET Cloud facilitates the entire RESET project certification process. It is where required support documentation for the project is submitted by the project Accredited Professional (AP) and provides access to a project's overall data; their RESET Report.
This updated includes 3 features that we would like to highlight:

Feature 1: Flexible Data Entry and Organization
In the initial version of the RESET Cloud, we did not fully consider the amount of flexibility needed for each individual project. One of the biggest issues was the limitation to utilize only one RESET Accredited Data Provider and one brand of RESET Air Accredited Monitor on project.
The continuous growth of accredited monitors and accredited data providers joining the RESET ecosystem, means that projects have more options for both software and hardware providers than ever before. This will be an ongoing trend and as a result, some projects are using a combination of products within one project.
Therefore, the RESET Cloud now supports multiple data provider platforms, multiple brands of monitors, and now has the ability to receive different air parameters (pollutants) for projects that pose this unique scenario.

Above image: RESET Cloud now supports a RESET project with two different monitors, one with five parameters and another having only one.
Feature 2: Manage and Control Auditing Hours
This year has shown an increase in new RESET project typologies. This has included hospitality, restaurants and spaces other than the typical "office" interior. We realized that there was a need for a flexible system, within the RESET Cloud, to allow for project's like these that have unique hours of operation. The updated RESET Cloud is now able to handle various auditing-hour scenarios.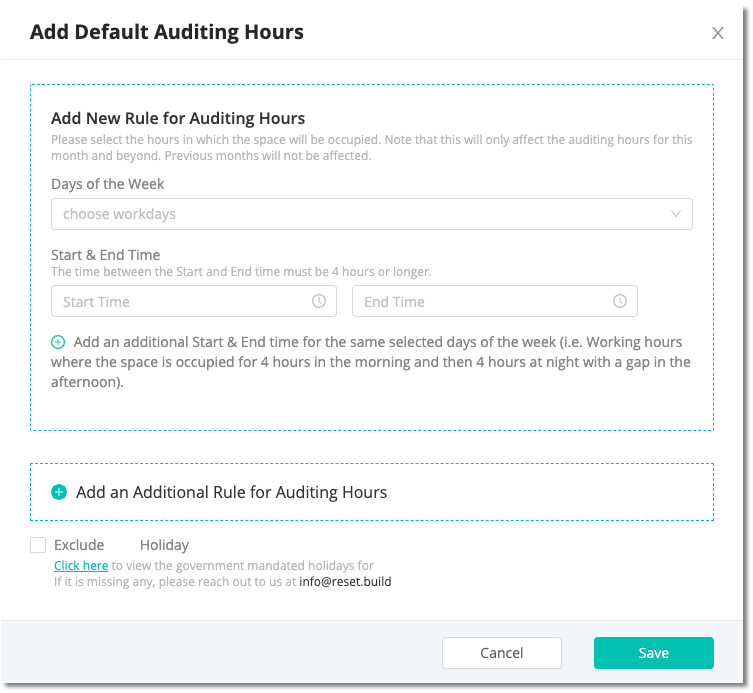 Above image: Flexible configuration of auditing hours.
Additionally, we have included a feature; Special Auditing Hour Rules. This allows RESET projects to request for an exclusion of a specific monitor due to special circumstances such as maintenance or renovation.
For these situations, the RESET AP can apply for an exclusion by submitting a request to the RESET Cloud. The AP must provide an explanation for the exclusion, including documentation to support the request.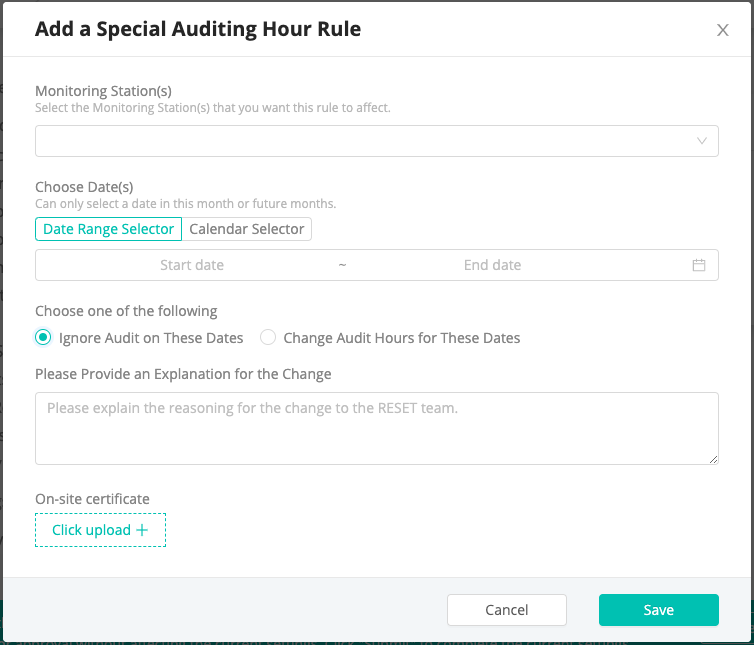 Above image: A project can select the monitor and time period to be excluded. Support documentation must accompany the request.

Feature 3: Non-Certified Projects can Analyze its Data from the Perspective of RESET
We recommend that all projects start with air quality monitoring in accordance with the RESET Standards and use the data to support improvement and ongoing operational best practices for their project. To help facilitate this, we are permitting project teams to access RESET's data analytics; irrespective of whether the project is certified or not.
The new RESET Cloud allows for data analysis for a project without having to complete the certification process. This allows project teams the opportunity to review their project's performance data to better determine if they are on track towards meeting RESET performance targets (pollutant thresholds).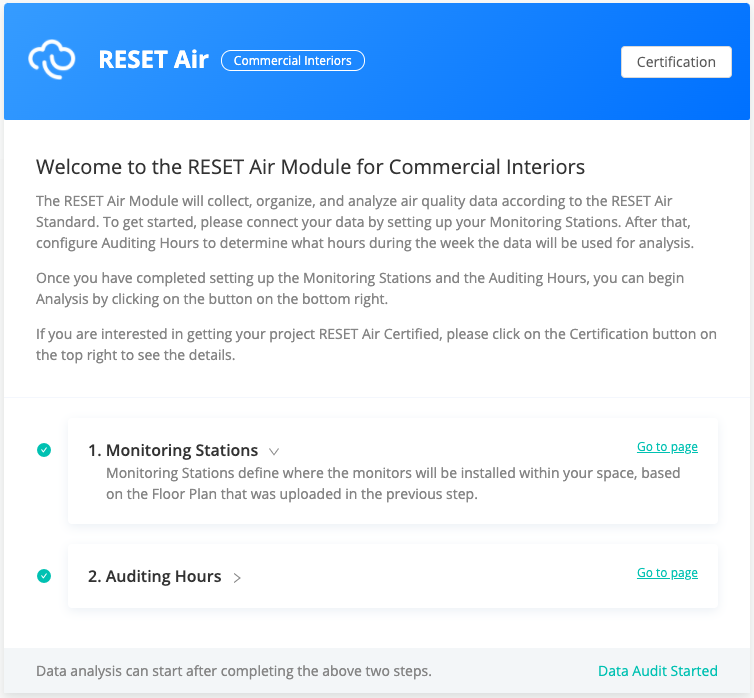 Above image: RESET data analysis can commence when monitor information is entered and after connecting the data to RESET.
---

On behalf of all of us at RESET, we are very excited to share these updates to the RESET Cloud. The new features and added flexibility pave the way for data analytics that can be leveraged for improved built environments.