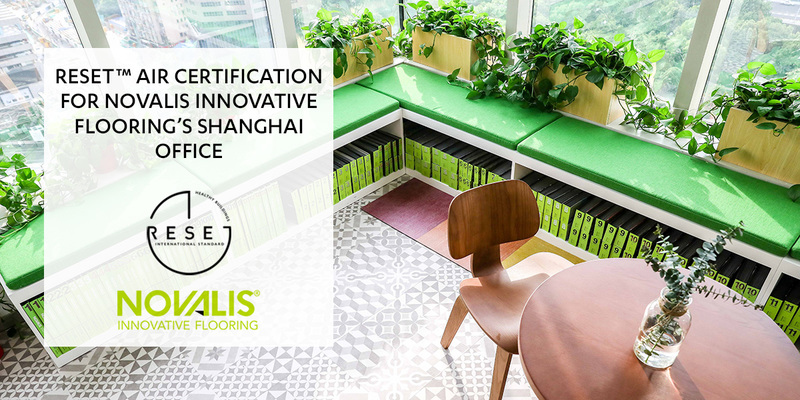 Novalis Innovative Flooring's Shanghai office is now RESET Air Certified!
Founded in 1984, Novalis Innovative Flooring is committed to bringing greener luxury vinyl tile (LVT) flooring to consumers. As an organization, Novalis endorses both eco-friendly production as well as product sustainability. The company prioritizes the health of its employees, and demonstrated this by specifying and installing environmentally-friendly building materials having low, or no VOC emissions. By using better materials, the Shanghai office affords a safe and comfortable work environment with healthy indoor air quality.
Novalis is a standout company with many firsts in their sustainability cache. Not only are they now the first LVT flooring manufacturer to receive RESET Air Certification for Commercial Interiors v2.0 (PR) for their built environment, but their products themselves boast a long list of environmentally-geared labels, declarations and certifications as well. Novalis' LVT line was the first in China to publish an HPD (Health Product Declaration), an EPD (Environmental Product Declaration) with regionalized data and two generations of Declare labels; the second iteration published owning to the removal of two LBC red list ingredients – an extremely rare accomplishment in the complex world of product manufacturing and chemical formulation and a chore most companies wouldn't dare attempt. Novalis not only accepted the reformulation challenge, but they took their efforts to another level by pursuing certifications applicable to the "brick and mortar" of their company's real estate as well with RESET Air.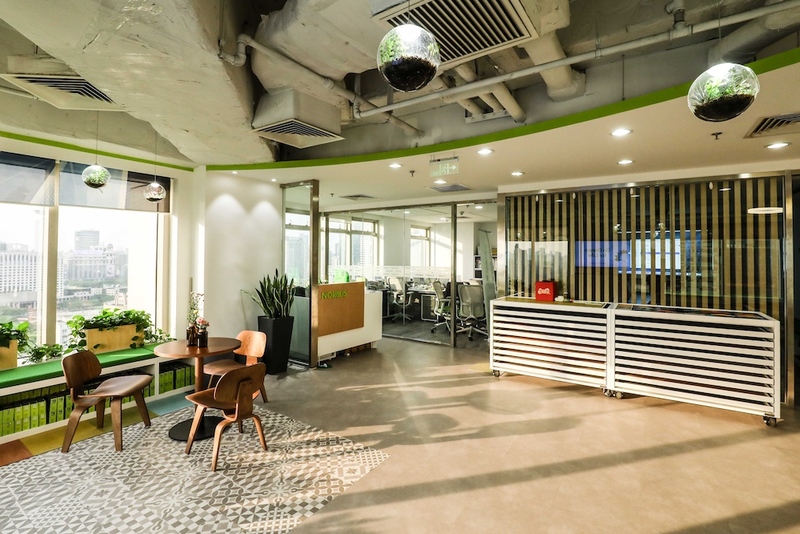 "It has already been several years since we began understanding the importance of RESET Air. Building materials, including flooring products, greatly contribute to unhealthy indoor air quality (IAQ) through chemical off-gassing. Novalis takes great pride in creating safe and high-performing products. Our LVT resilient flooring has already been certified by FloorScore, Indoor Advantage Gold, and GreenGuard for low chemical emissions. Continuous air monitoring as outlined in the RESET Air Standard helps diagnose factors that contribute to unhealthy air, thus allowing an opportunity to fix the problem." says John Wu, CEO of Novalis.
RESET Air is the world's first sensor-based, performance-driven building certification program where indoor air quality (IAQ) is continuously monitored and measured against international recommendations for healthy indoor air quality.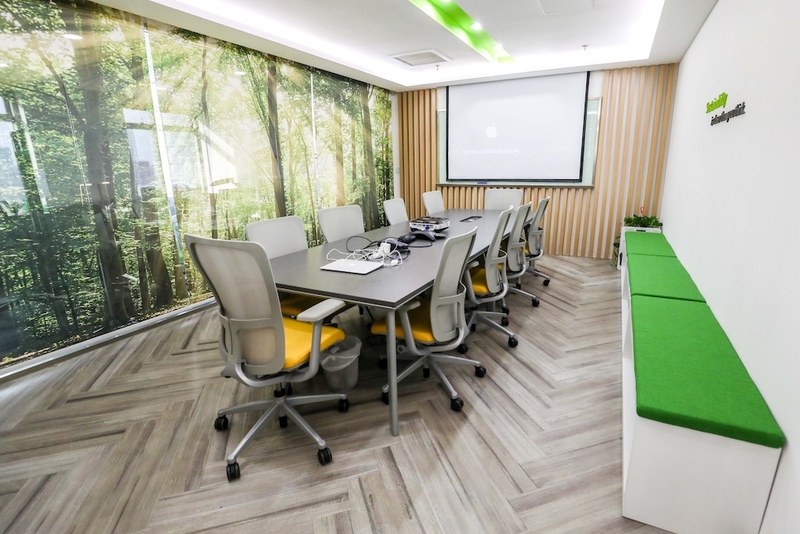 As with any RESET Air Commercial Interior project, in order to achieve the certification, a project must ensure that IAQ levels stay within levels prescribed by the RESET Air Standard. This includes:
- Particulate Matter (PM2.5) ≤35 μg/m3
- Total Volatile Organic Compounds (TVOC) < 500ug/m3
- Carbon Dioxide (CO2) < 1000ppm
Additionally, temperature and relative humidity must be continuously monitored although no thresholds are specified in the Standard.
Projects must demonstrate consistency in maintaining the above IAQ threshold levels over a 3-month period, in order to achieve the RESET Air Certification. This period, called the 'Data Audit' phase in the RESET Air Certification process, is critical for projects to review and understand if they have designed and/or installed adequate air filtration systems, ventilation equipment, used low VOC materials and furnishings, and also used safe cleaning products - all of which significantly influence indoor air quality. The Data Audit period for Novalis' Shanghai Office ran between 1st October 2018 to January 1st 2019.
"We are very satisfied with the performance of our space having received RESET Air Certification. The positive feedback mechanism has built a bridge of trust between our company and our employees. We hope that, as a professional LVT manufacturer, our products can allow more individuals to live and work in healthy spaces," Wu adds.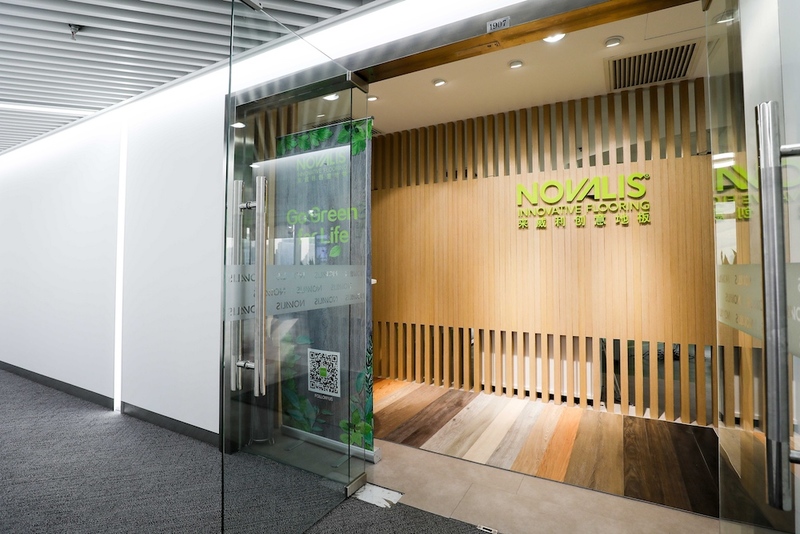 Moving forward, the project will continue to monitor indoor air quality and will communicate the IAQ data on an ongoing basis, with the goal to promote transparency and social equity amongst their staff, as required by the RESET Air Standard. You can learn more about Novalis and their product offerings by visiting Origin or mindful MATERIALS.
——
Project Info:
Name: Novalis Innovative Flooring Shanghai Office

Type: Commercial Interior - Office

Location: Room 1907, Lippo Plaza, 222 Huaihai Rd, Shanghai

Owner: Novalis Innovative Flooring, Shanghai (

website

)

Interior Design: A00 Architecture (

link

)

Certified Area: 200 sq.m ~ 2152 sq.ft

RESET Standard Applied: RESET Air Certification for Commercial Interior v2.0 prerelease

RESET™ AP: Momo Xu, Novalis

RESET™ Accredited Monitor: DST OPC-2000 (

link

)

RESET™ Accredited Data Provider: Qlear (

link

)
About RESET™ Air
RESET Air is the world's first sensor-based, performance-driven building certification program where indoor air quality is monitored, measured and reported using continuous monitoring. Buildings and/or spaces are required to consistently maintain healthy indoor air quality at all times, as defined by the Standard. RESET Air is comprised of comprehensive standards for hardware, sensor performance, installation, maintenance and data communication.
Visit www.reset.build for more information.